Journalism Students Revolt?
Well, I feel compelled to post it now that I've seen it. I don't know how journalism students found out about it, except by word of mouth, but even The Australian newspaper picked it up earlier this week. An anonymous student at UQ's School of Journalism has started a blog,
whats wrong with the j school.blogspot.com
. To be fair, he's also started the blog
whats right with the j school.blogspot.com
.
How do I know this anonymous blogger is a
'he'
, you may well ask. One of the commenters names him by first name. Heck, why not go out on a limb and name him here, saving you the trouble of searching through the blog itself. It's Cameron. I know only one in the course, but that doesn't necessarily mean anything.
As someone said to me today,
Why be anonymous? Surely it would make a better story if you said you were failing because you criticised the journalism department, rather than because they're not teaching you.
I would be surprised, however, if Cameron is failing, or doing particularly badly. I'm not sure if he's changed his tune, but his latest post from this morning says,
To all who have suggested something be done regarding this issue, nothing more can be done on these blogs. Your motivation dictates the future. Not somebody elses. If you really want to make a change, go for it.
True, and so the ineptitude or not of the j-school should have no bearing on whether or not we get jobs. It was always up to our own hard work and initiative.
the earley edition
- Posted by Dave @
9/30/2005 06:36:00 pm
||
||
---
Quest Community Newspapers
I assume this is meant to be amusing, but I'm wondering if it's even supposed to be on their website. It's on the front page under
General News
.
Former Labor leader attacks whole world
. From City News, a Quest Newspaper in Brisbane.
the earley edition
- Posted by Dave @
9/30/2005 12:37:00 pm
||
||
---
Thursday, September 29, 2005
School reunion
Showing my age here, but my 10-year school reunion is on next year. Not the high school I graduated from in Australia. Piffle! No, the school I went to in Papua New Guinea, where I was actually only in the high school for 7th Grade. In my defense/defence (?) crap... defence! In my defence, however, I was there for almost all of primary school, which was all the same people. We have a mailing list for the whole group,
'96 Nius!
, and it's been active the last few days with people talking about the organisation for the reunion around July next year. I finally sent an update to our that list, something I probably haven't done for 12 months, to let them all know I was engaged.
And so, to the point of this post. It's not unusual someone may receive congratulations on an engagement from a previous girlfriend or boyfriend. Unless of course they were so in the
4th Grade
. Then I think it's unusual, and extraordinary, that you even
know
each other.
the earley edition
- Posted by Dave @
9/29/2005 09:49:00 am
||
||
---
Wednesday, September 28, 2005
On the run (again)
On my weekends away at Kate's parent's place on the Gold Coast I sleep with Kermit by my head. He holds onto the bedpost for dear life, and threatens to nibble on my ear.
I also like to take pictures, as always. Usually closeups of flowers because that's not difficult and the result is usually pleasing to the senses, although in the 232 photos of flowers I have in iPhoto, I may know one is a lily...maybe. I would be dead if my life depended on telling you what the others were, including this kind. One with a tiny inchworm on it. Sometimes a quick crop will do nicely too.
That's about it for now. As for me, I'm off to bed so I can get up in the morning to watch Liverpool vs Chelsea in the Champion's League. It doesn't get much better than that... If I disappear off the face of the earth, don't worry, they can only hold me for 14 days without charging me. I think I may soon go into the offical black books if a story about police brutality I'm doing gets printed... not that it's fully about police brutality. Let me say openly to all law enforcement agencies out there that I don't accuse all cops of police brutality with any kind of blanket coverage. No, police are great. I love them. They protect me, they take people to jail who should go, they make people drive at speeds that keep me and my (future) children relatively safe etc. But as in all groups in society, there are some that aren't so cool. And anyone in society who is doing something illegal should not be exempt from, or above, the law. This was the talk I had prepared in my head for when someone accuses me of being another liberal journalist just taking any opportunity to paint authority figures in a bad light, like it's all their fault. Not at all, and I've never done that.
You don't hurt authority by questioning how it is used, you ensure its legitimacy by doing so. And by this I don't mean journalists are the be-all and end-all of this right to question authority. Journalists have always simply been the citizens who ask the questions, but are at the same time in the unique position of also having the means to print/broadcast the answers to those questions. Particularly in this age of citizen journalism (blogging, podcasting, video and camera phones) that divide between those who can and cannot publish is being crossed. I am a citizen who has a right to ask questions, has a right to try and find out what is going on. Call me a journalist if it suits you, but don't deny me my rights as a citizen.
Hm. Liverpool took a wild tangent there, sorry about that. Anyway, I'm off.
the earley edition
- Posted by Dave @
9/28/2005 10:43:00 pm
||
||
---
Radio News Package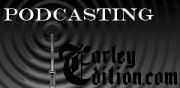 This is the final polish of the interview I did. I've added a few things to the front and end of what I actually submitted for assessment, but there you have it. For anyone who knows, I had to submit text of intro and cart, but only audio of cart. Here's the
text of what I submitted
.
Alright, off to the magistrate's courts today for a story. See you all soon!
the earley edition
- Posted by Dave @
9/28/2005 04:56:00 am
||
||
---
Tuesday, September 27, 2005
HELP
Back from holiday. Just quickly throwing these things out there because I need some help
Skype - I'm trying to configure Skype to record straight into Garageband (or other similar/better audio recording software for the purpose of online voice interviews. I've seen some stuff but am yet to get it to work. Specifically, I can't find a step-by-step guide I saw a few months ago that dealt with Skype to Garageband specifically.
Does anyone know how to make an iPod function as a storage device that will work in both Macs and Windows-based computers? I thought I had enabled it on my mac, but when I went and tried to use it on PCs at university it wasn't recognised, and asked if I wanted to format my external storage device in FAT32 format or something. I didn't because I didn't know whether or not that would end up being a bad thing for the iPod as a whole, and didn't want to lose the files I HAD transferred onto it.
Quick links. Because I hardly have time to read these, but I really want to, maybe after putting these links here I can shut all the tabs and unclutter my desktop. These are all the websites I have open in tabs at the moment, with plans to read in full. Some are read and awaiting posting here, but this will have to do.
Alright, there's a big storm rumbling through, and I've been trying to rush this post so I can unplug everything. Take care, see you soon. Oh yes, and help with 1. and 2. above would be appreciated.
the earley edition
- Posted by Dave @
9/27/2005 07:46:00 pm
||
||
---
Saturday, September 24, 2005
Dual podcast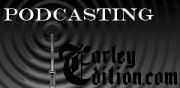 It's been 50 hours since I uploaded this file at my usual host and it's still not showing up yet. I got sick of waiting and so, here it is. Me and
Dan
working the microphone earlier this week.
I still do have several podcasts to also put together of some engagement stuff. That will be early next week. Yes, as I post this there are 84 days, 7 hours and about 22 minutes until I get married!
the earley edition
- Posted by Dave @
9/24/2005 02:34:00 am
||
||
---
Handbook for bloggers and cyber-dissidents
Reporters sans frontières - Handbook for bloggers and cyber-dissidents
Haven't read the whole thing as I'm having trouble keeping my eyes open...but I like what I've glanced at, and will go with my news story about blogging/podcasting/new media and their encroachment on traditional media (at least for some of us, like you if you're reading this). Alright, a hot shower and a bed for me.
the earley edition
- Posted by Dave @
9/24/2005 02:09:00 am
||
||
---
Friday, September 23, 2005
Ton a'
I thought that was my last post for the night, but sitting in front of the computers right now, the want for sleep suddenly hit me like a ton of bricks. Oh sweet bed o' mine, in about 6 hours I shall be thine... dang, sleep is kind of cool. My eyes think so too. I'm drifting, but starting work in 25 minutes so that should do it for me. Till next time.
the earley edition
- Posted by Dave @
9/23/2005 07:33:00 pm
||
||
---
Thanks for the Memories
It's been a strange day. About an hour and a half sleep for both myself and Kate, but she got her assignment done, I got one of mine done... sweet. Thanks to
Dan
for his generous offer to help me write/finish either my radio or print news stories, when I was clearly beyond help.
So the good news, I completed and submitted my radio news story. I didn't even think to send it to myself so I could upload it here, the finished version. That will have to wait until next week. Next week?
HOLIDAYS!
Kate and I will go down the coast until Tuesday morning, at which point I'll drive her straight in to work in the city while I book it on over to get some 9.30 to 5'ish action in at the school of journalism newspaper. Probably some sucking up needs to be done if I'm going to pass, but got talking to one of the 'editors' in there today, as that's where I was writing radio story and we were the only two in room. He asked what I was working on, liked the premise of the story and said I should submit it as it's the sort of thing that would go front or page two... Results, ay? I'll give
YOU
stinkin' results.
So now it's off to a fun-filled 5 hours of work... For the 7th post of the day this has been a particularly long one. I'm fired up. Raring to go. I've got stories to write, French to learn, my wedding to arrange, my wife to marry, and myself to frame for it.
Not really, but I thought I could continue in the theme of nerd with a bit of Princess Bride.
the earley edition
- Posted by Dave @
9/23/2005 06:52:00 pm
||
||
---
And the Band Played On
This has been a prolific blogging day. 5 posts since 2am, and make this the 6th. What more lies in wait for you? Well, perhaps good news about assessment being completed once I stop blogging. Until then.
the earley edition
- Posted by Dave @
9/23/2005 11:58:00 am
||
||
---
Dear Friends
Update:
Am now resigned to the fact I can not hand in written story on time (noon - 10 minutes away), so will focus on radio (due at midnight). Problem? Unless I am granted some sort of exemption I will fail my print journalism subject.
What's that?
I hear you say
The same print journalism subject you failed LAST year?
The very one, dear friends. But I am slightly confident of being granted said extension/exemption when I do hand in all necessary stories highlighting my sweet skills.
the earley edition
- Posted by Dave @
9/23/2005 11:54:00 am
||
||
---
Kiss my awesome
I am resigned to the fact my radio story, in its awesome form, is destroyed and I'll have to rewrite it all. But I can't do that now, seeing as I have a print story to write in 3 hours. Let's see, awesome radio story somehow took 6 hours. Print story? No sweat. And so I depart for university, armed with all the tools of the trade
iPod, for big data transfer if can't access N: drive via WiFi (and since iRiver doesn't work as flash drive, but ONLY works with iRiver Music Manager, nice)
ear-bud headphones.
dodgy old-style PC microphone.
3.5mm stereo plug (two way) – for quick'n'easy straight to cooleditpro transfer.
Compaq laptop for cooleditpro software.
iBook for WiFi connection and extra I'm-a-tryhard-techy-nerd look.
Red Frogs & Jersey Caramels definitely coming with.
digital camera – unnecessary, but why not make it the whole package?
Screw it, this day calls for unashamed nerdity, bring on the Mac Daddy.
the earley edition
- Posted by Dave @
9/23/2005 09:46:00 am
||
||
---
Conga line of suckholes
I could break something. Working on windows, but off files saved on the iBook (which Kate is working on). For no logical reason I put the iBook to sleep while Kate took a nap. Next time tried to save the windows system couldn't find the networked folder on iBook so Word threw a hissy fit and shut down. Auto recovery then freaked out for some unknown reason and returned me lots of empty square boxes. Thanks Bill, thanks a lot. I lost 30 minutes of good, dare I say Awesome, work… Now I'm screwed because I have no idea what I wrote, what I'm reading from the last save doesn't stir any memories that it may in any way resemble what I last had, it's 5.30 in the morning and I haven't slept.
the earley edition
- Posted by Dave @
9/23/2005 05:27:00 am
||
||
---
The sweet taste of success
Black Forest Cherry Tim-Tams
, Lime Coke ($1.50/2L),
Jersey Caramels
,
Red Frogs
, Corn Chips and
Savoury Shapes
make for a night of fun. Kate's not going for the Coke as much as me, so it was no wonder I had a full "Yabba-dabba-doo" in that last burp. Yeah, baby! Marriage? It's forever.
the earley edition
- Posted by Dave @
9/23/2005 02:54:00 am
||
||
---
Journoz 'n' tha Hood
It's 1.46 am. I'm posting this straight out of Word (thanks to Blogger's new plugin for Microsoft Word) while working on my Broadcast Journalism radio package. Yes, Helen Ester again. I'll podcast when it's finished and polished as a 45 second package, as opposed to the current 15mins. Must go and keep at it. I still have to convert that interview to a print story by noon tomorrow as well…
Kate's also doing an all-nighter here, but she has a full day of prac tomorrow, followed by work from 5pm to 5.30am (not allowed to sleep until 10pm). She's allowed some power naps tonight. I am not – and so –
to Hood Street, and BEYOND!
the earley edition
- Posted by Dave @
9/23/2005 01:52:00 am
||
||
---
Thursday, September 22, 2005
Helen Ester Interview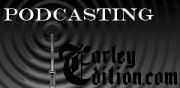 As described in the earlier post, this interview is with Helen Ester, and tenuously related to her paper submitted to the
Democratic Audit of Australia
at the Australian National University (ANU).
the earley edition
- Posted by Dave @
9/22/2005 12:53:00 am
||
||
---
Wednesday, September 21, 2005
Limelight
I would have two podcasts up but
ourmedia.org
is playing silly buggers. One is of myself and Dan working the mic in the radio booth while others waited desperately to record their interviews. Harsh, I know.
The second is of my interview with Helen Ester of Central Queensland University on a short paper she submitted to the
Democratic Audit of Australia
.
But I can't upload them right now, so will update when available.
the earley edition
- Posted by Dave @
9/21/2005 09:07:00 pm
||
||
---
Friday, September 16, 2005
Swim
It's 4.15am.
The deckchairs have been rearranged but the Titanic is still going down. Meaning my desk has been cleaned off and reorganised, yet the sparkling promise known as
my educational aspirations
are no closer to being plucked from the cold, murky depths.
It's time to swim.
the earley edition
- Posted by Dave @
9/16/2005 04:16:00 am
||
||
---
Wednesday, September 14, 2005
Happiness - just say 'Yes'
I wrote an extensive comment, so thought it worth posting here as well. I visited
Margo Kingston's Webdiary
for the first time today and read the piece linked there titled
Worldwide happiness - say yes, pass it on.
My main objection was the statement that
We can create paradise on Earth.
And so what follows is the comment I left there...
Objection 2(a) - "Worldwide happiness is impossible now..."

"We can create paradise on Earth."

Call me a cynic - "Cynic!" - but WE most definitely can not create paradise on Earth.

Humans tend to selfishness. Yes, ask people what kind of world they want to live in and they'll say, "A happy one, bien sur!" Or, as I would suspect more likely, "One where 'I' am happy, of course!"

So if the consequence of yourself being happy was someone else being unhappy, would you take your happiness over theirs? I suspect so because, after all, you're aiming for happiness and it has to start somewhere!

I was reminded of a quote in reference to New Orleans that went something like this (my paraphrasing): "It takes a very long time, as well as a lot of organisation, planning and constant control to keep a society civilised, but only a few days for all that hard work to come crumbling down."

Why? Because all of us will ultimately be looking out for our own happiness first and foremost, particularly when we don't have the relative comforts and security enjoyed by the western world. Those comforts and security could in this age be more accurately attributed to anyone not impoverished, war-stricken or otherwise forsaken by those of us chasing happiness, whether western, eastern, northern or southern.

And so, Objection 2(a) states "Worldwide happiness is impossible now...". This objection is entirely accurate, the key word being 'worldwide'. Individual happiness is freely available for those prepared to take it, but worldwide happiness can not occur NOW. Which leads to Objection 2(b), "...or forever". This objection most definitely deserves refutation. Worldwide happiness is by no means impossible forever - but with this caveat - it will never succeed as a creation of humanity, because of human selfishness.

That all said, I didn't read your first article or the comments, or your replies to those comments, so apologies for coming in late. This is my first visit to Webdiary.
The author, Martin Gifford, had already written an earlier piece titled
Let's Create Worldwide Happiness
, to which he has received 143 comments so far. Alright, it's 6.30, and that means it's time for
the real news
. See you later, and good luck to
Tango
in his
SBS Cadetship
application!
the earley edition
- Posted by Dave @
9/14/2005 06:27:00 pm
||
||
---
Thursday, September 08, 2005
Drivecast
Quick link to this podcast on my way out. Recording a podcast while driving could be dangerous. (2:34, 1.2mb)
the earley edition
- Posted by Dave @
9/08/2005 05:02:00 pm
||
||
---
Wednesday, September 07, 2005
Punk kids!
I'm trying a few different podcast icons I made, so bear with me. You can click on either of these to access the same podcast (2:52, 1.4mb). Contents:
My last day as a community coach (at one location), and
why kids can maybe wait.
I'm getting married!!!
the earley edition
- Posted by Dave @
9/07/2005 11:12:00 pm
||
||
---
There's Something About Kate
Sorry about the post title, it's a poor attempt. This post, I have one picture, and one podcast. The podcast is 13 minutes (3mb) and generally consists of a stream of consciousness as I drove to university this morning. Is that what it's called? Anyway, simply click on the podcast icon to hear it in your browser, or right-click and 'Save as' to download to your computer before listening.

Contents of podcast:
Proposal (not a recording of it, just a bit about it),
info about Kate and myself,
a lot of unnecessary details in between.
Update:
podcast link now fixed.
the earley edition
- Posted by Dave @
9/07/2005 02:46:00 pm
||
||
---
Tuesday, September 06, 2005
Hey, did you hear?
I'm getting married!!!
the earley edition
- Posted by Dave @
9/06/2005 12:23:00 am
||
||
---
Monday, September 05, 2005
Celebrities are stupid
I went to Australia Zoo a while ago and took a lot of pictures. These are just a few, of some of the celebrities I saw there.
Of course the most important celebrity was the man himself, Steve Irwin, founder of Australia Zoo and the all-too-well-known "Crikey!". This is why Kate calls it Crikey Land. Steve Irwin is stupid. He was almost eaten by a large crocodile that literally threw him into the air. Dance monkey boy!
Some of you may remember this man from such classics as Independence Day, CopyCat, and a forgotten jazz career. No, I lie, he was actually in Australia doing a concert tour. Yes, it's Harry Connick Jr, and his daughter I assume, with the 9ft white python draped around her. Harry Connick Jr is stupid. He did a good job of ignoring me taking photos of him taking photos of stuff.
However, when it all comes down to the rub, celebrity impersonators are very much considered
not
stupid. Stand back ladies, this one's engaged. This guy is not stupid.
the earley edition
- Posted by Dave @
9/05/2005 11:59:00 pm
||
||
---
Competition
This post is for
Dan
. The craziness that goes down in
Introduction to Broadcast Journalism
, here for you.
the earley edition
- Posted by Dave @
9/05/2005 05:50:00 pm
||
||
---
Saturday, September 03, 2005
Nagin Interview and Transcript
I've thought about this several times, and had before this interview, but it just reminded me again. Reflecting on all these things - there are all these promises of so many thousands of National Guardsmen, 'x' amount from the Army, a 'shoot to kill' policy on looters, moving tens of thousands of people via bus from the Convention Centre or Superdome, telethons and concerts to raise money...
I keep thinking one thing, where are the food and water drops? People could maybe put up with the heat a bit longer, not be so desperate simply to survive, wait a while to be moved... if they had some food or water.
The Mayor of New Orleans, Ray Nagin, let loose in this radio interview. He's pissed off at everyone who's promising action or assistance but isn't delivering, and he says so in no uncertain terms. If the site goes down for exceeding bandwidth before you get a chance to hear it, first check
here
, otherwise I can host it so you can listen to it.
This is the
Interview Transcript
.
This is the
mp3 file of the interview
(3.3mb - 14min)
CNN also has a story now
, I think on this same interview.
When asked what Nagin had said when he had a chance to speak to George Bush:
I basically told him we had an incredible, uh, crisis here and that his flying over in air force one does not do it justice and I have been all around this city and I am very frustrated because we are not able to marshal resources and we're outmanned in just about every respect. You know the reason why the looters got out of control? Because we had most of our resources saving people thousands of people that were stuck in attics man, old ladies, when you pull off the doggone ventilator vent and you look down there and there standing in there in water up to their freakin neck and they don't have a clue what's going on down here. they flew down here one time, two days after the doggone event was over with TV cameras AP reporters, all kind of goddamned, excuse my French everybody in America, but I am pissed.

[...]

Don't tell me 40,000 people are coming here. They're not here. It's too doggone late. Now get off your asses and do something, and let's fix the biggest goddamn crisis in the history of this country.

Update:
Okay, I'm not sure now if it was a radio or tv interview. The CNN link has a video you can watch (but I can't on the mac).
the earley edition
- Posted by Dave @
9/03/2005 02:37:00 am
||
||
---
Trouble for Bush
Salon.com | "No one can say they didn't see it coming"
This article isn't going to do any favours for Bush. The article drifts substantially about halfway through, but starts off with a stinging indictment of Bush's complicity in the destruction of New Orleans.
I know, first thoughts are, "That's taking conspiracy theories just a bit too far don't you think?" Here's the key line:
A year ago the U.S. Army Corps of Engineers proposed to study how New Orleans could be protected from a catastrophic hurricane, but the Bush administration ordered that the research not be undertaken.
Not only that, but apparently
Every two miles of wetland between the Crescent City and the Gulf reduces a surge by half a foot.
The article claims a policy to protect wetlands from developers was overturned in 2003. Subsequent assessments by the Environmental Protection Agency and Army Corp of Engineers, that found that activity to be endangering New Orleans, were ridiculed by administration.
It's all in the article, if you can just read that stuff and not let the rabid anti-Bush writing later on taint your view of what the article is about...
the earley edition
- Posted by Dave @
9/03/2005 01:47:00 am
||
||
---
Friday, September 02, 2005
Quick
A brief podcast to tide you over.
Allister asked,
So this was completely out of the blue, what happened dude? You gotta fill us in. How'd you propose to her?
Filling you in on those details will have to happen later.

Podcast020905.mp3
- 1.5mb
the earley edition
- Posted by Dave @
9/02/2005 07:57:00 pm
||
||
---
The Ring
My dodgy-as camera wouldn't focus, so here are the best two of the 20 or so pictures I tried to take. I took these photos before I asked Kate to marry me. Perhaps if I try again with the ring on her finger the camera will play nice ;-) [giddy laughter]
I'm getting married!!!
the earley edition
- Posted by Dave @
9/02/2005 02:51:00 pm
||
||
---
Marriage
Love and, together like a horse and carriage. Well if love is the horse, the carriage has decided to come along for the ride. I got engaged last night, and so that means I'll be married soon. Update when I have time. [giddy laughter]
I'm getting married!!!
the earley edition
- Posted by Dave @
9/02/2005 12:21:00 pm
||
||
---
Racism on Yahoo News
Had to link this bit about Yahoo News
at AlterNet
. Thanks to the
orange man
for that one.
the earley edition
- Posted by Dave @
9/02/2005 12:09:00 am
||
||
---
Thursday, September 01, 2005
Not even if I told you
And so I will. Just heard on my CNN podcast from Ed McCarthy (sp?), live in Mobile, Alabama,
A Biloxi, Mississippi official calls Katrina "our tsunami"
300,000+ South-East Asians dead? Hm, I'd say that's pretty much equivalent to a couple hundred Americans. Close enough Bobby Ray!
Update:
I'm not going to delete this post, but just thought it needed to be qualified. I was not making light of the plight of people in Louisiana, Mississippi, Alabama or anywhere else where this storm has caused loss of life and a dramatic unveiling of the most reprehensible facets of human character. Those facets drawn out by desperation (on the kind side), and a complete lack of respect for life (on the less kind side).
I stand by what I said, that it can't be compared to the
Indian Ocean tsunami
of December 26, 2004. But seeing what's going on in New Orleans, the desperation people are facing, the awful things that are happening, the lack of support and help reaching them, I wanted to be clear I was not making light of this. It scares me to see what we descend to when there is no moral/legal guardian stopping us from doing what we please, when we please.
Damn, damn is all I can say... The whole world is a terrible place, where terrible things happen. As I would like to say more often,

Choose
Life.
the earley edition
- Posted by Dave @
9/01/2005 12:38:00 am
||
||
---