Success
Clothes taken off line after four days and separated into:
crapped on by birds - rewash
still okay - fold, put away.
Some pics added to a draft post about Kate - I feel empowered to achieve more great things! But it's 4pm. Shower beckons, inanity reigns.
the earley edition
- Posted by Dave @
1/31/2005 04:04:00 pm
||
||
---
Things I could do today
1. Take my clean clothes off the line, or leave them there another few days, whatever.
2. Write a post about Kate - this is high on the agenda, honestly.
3. Go to the Apple reseller and buy myself an iBook.
4. Resist that urge and just get an 80 Gb external hard drive for 1/10th the cost instead.
5. Relearn all that French from last year before university starts in three weeks.
6. Try to remember all the things I thought I needed to do before I started this list.
7. Oh yeah, run some redesign on the blog.
8. Reply to emails from weeks ago.
9. Call international friends I have neglected.
10. Drink this gift of saki from Japanese friend and reconsider the day's options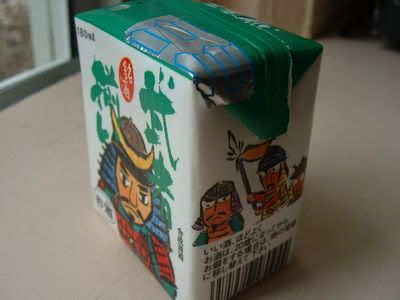 the earley edition
- Posted by Dave @
1/31/2005 01:30:00 pm
||
||
---
Tuesday, January 25, 2005
Spam
Apparently I'm spamming people. I set aside
earleyedition.com
a few months back, and was given the option of setting up an email address that really isn't. What it does is simply forward any mail to my real email address. What it also does is forward any incorrectly addressed mail, such as napoleon[at]earleyedition.com, to my actual address. I'm pretty sure I have to this point received zero mail through that site.
I just checked my email and found several 'undeliverable mail' returned messages. 60 in my inbox, and 200 in my bulk mail/spam folder. Sales[at]earleyedition.com has been busily undermining male sexual confidence. Apparently "you cannot even imagine what it is like to be a real man in bed" if you haven't used their product, which is better than viagra by the way. I'm just not quite sure who would particularly like an erection that lasts 36 hours...
260 returned to me means a whole lot more reached their targets. Ah, earleyedition.com is on the map, sneaky bastards.
the earley edition
- Posted by Dave @
1/25/2005 02:00:00 am
||
||
---
Friday, January 21, 2005
Round Two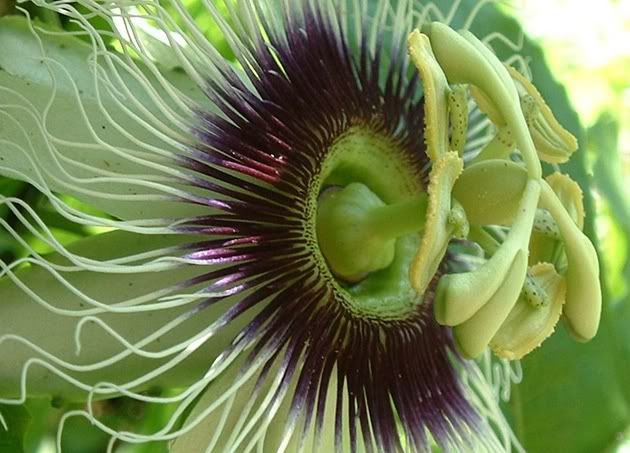 After going through Blogger to clean up the formatting of that last post, I'm trying another one through
Photobucket
(the word 'Photobucket' is supposed to be a link there, as it was
supposed to be in the last one before I had to edit it). We'll
see how the formatting goes on this one. I managed to make the
pic a bit smaller this time which might be a bit better. This is
another pic from the calendar I gave Kate. I have no idea what
these flowers are called....
My sister was talking recently about copyright, and particularly the
Creative Commons thing many people are using now. I like taking
photographs but generally don't trumpet them around because, while I
think some of them look alright, I'm pretty sure they're not
professional standard. That qualifier to the following statement
aside; I am a little worried that people may nick some of the nice
pictures and flog them off as their own...And yes Chuck, there will be
a girlfriend post....sometime! Just put down the flaming torch
and pitchfork and back away slowly. Please.
the earley edition
- Posted by Dave @
1/21/2005 03:06:00 am
||
||
---
Thursday, January 20, 2005
More than a test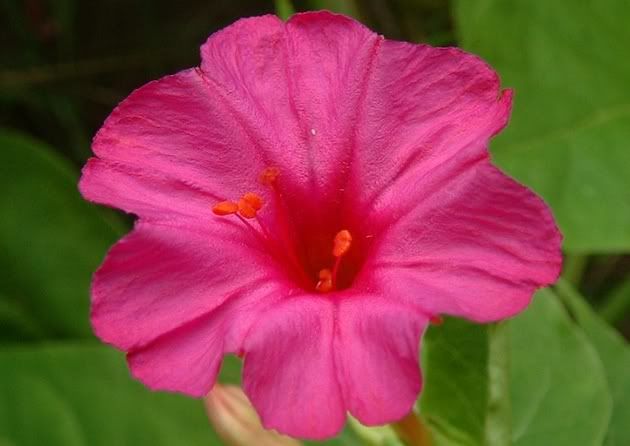 As I've just seen the unexpected results of Photobucket's "test" post, I thought I'd try an actual post.
Photobucket
is where I'm hosting some photos, and this is one of them. This is from a series of photos I used to make a 2005 calendar for my girlfriend, Kate. All the photos are mine, using a Fuji Finepix 2800 Zoom. If I had the cash, I'd be getting a much better camera, more SLR-like with manual options that really do allow me to manually operate it and take the pictures I'd like to. As it is, I compare this one to a point-and-shoot because you can't do that much with it, really. It does take some good photos though. Or maybe it's the operator.... :)
the earley edition
- Posted by Dave @
1/20/2005 01:48:00 pm
||
||
---
Photobucket
This is a test post from
Photobucket.com
the earley edition
- Posted by Dave @
1/20/2005 02:21:00 am
||
||
---
Sunday, January 16, 2005
Placebo
Some people
Kate
contend pain-reducers like Panadol, Aspirin and such have no real effect. We are all merely pawns in the corporations' plans. We feel we need
something
to get rid of that headache, and these easily obtainable pills simply take us to a 'happy place' while providing no actual relief. Cue bin of Panadol near check-out in supermarket today.
Look at that. Would it be out here in front of everyone, and so much of it, if they didn't think we needed it?



No. If it actually did anything do you think it would be so easy to get?



That bread over there mustn't be too useful. Look at it all! And water. Mustn't be too important. Straight out of the tap!
Point made, I believe.
the earley edition
- Posted by Dave @
1/16/2005 04:24:00 pm
||
||
---
Saturday, January 15, 2005
Welcome Home
Just write a few lines, it should be good enough.
For those who were unaware, I went to the US for a wedding, was gone for two weeks, and arrived back five days ago. How was it? Great, thanks.
No, you need to say something else.
Um, I got to spend some time with the groom, Josh, whose house I stayed at while I was there, and his brother BJ, which was really good. I also managed to meet up with
most
of the people I used to work and/or play rugby with - good times.
That's it?
I went snowboarding the day before I left. I didn't take any pictures or eat the whole day because I had a limited amount of time before I had to get back. Each time I considered going to get my camera or some food I couldn't justify losing those five minutes of boarding excitement. The combination of a four hour return drive, no food and four hours of constant snowboarding left my body weak, bruised and battered. I'm still paying for it.
That's probably good enough.
Yeah, I just worked 9pm to 2am so should probably go to sleep, and for a post, this will do. I may put some pics from the trip online once I get them off the camera...may. Have a good weekend everyone. I may put some thought into a post sometime. It will then be called, "Considered post". Look forward to it, but don't expect it anytime soon.
the earley edition
- Posted by Dave @
1/15/2005 03:32:00 am
||
||
---
Tuesday, January 04, 2005
Life, or the lack thereof
Indonesian death toll
estimated to reach 400,000 with aerial surveillance showing no signs of life in towns with populations of 150,000 and 75,000, as well as whole islands having disappeared. In Indonesia alone... Estimated total death toll 475,000.
the earley edition
- Posted by Dave @
1/04/2005 04:49:00 am
||
||
---