Take. Control.
It's always a fine line between wanting to tell a funny story, just tell what I've been up to, or rant and rave about the injustices in the world. On this blog, ladies and gentlemen, I generally fail at all three.
So I woke up this fine morning thinking, "Dave, it's 10am, take control of your life." Now granted, I was at Kate's till 2am and didn't go straight to bed when I got home but seriously, get a grip man! Actually that's probably not the first thing I thought, but I did say it to Kate when she came around at 11. So being the obsessive compulsive she is, Kate suggested I make a list of what needed to be done to achieve that. And so, today became the day I took control.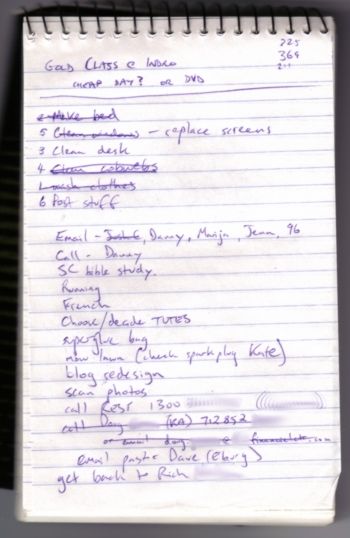 Okay, so I didn't get everything on the list done. Some are do-from-now-on things, like running and french, while others, well, I did only have half a day, cut me some slack! It's never enough for you people is it?!
So I finished work at 1am and ran the 4km home. Now it's 3.15am and I'm going down the coast with Kate sometime between 9 and 10. Take that, Life! *sigh*
On another note, this was my Valentine's gift from Kate. Very nice - acrylic, I think, on some sort of hard board. Personal message on the back :)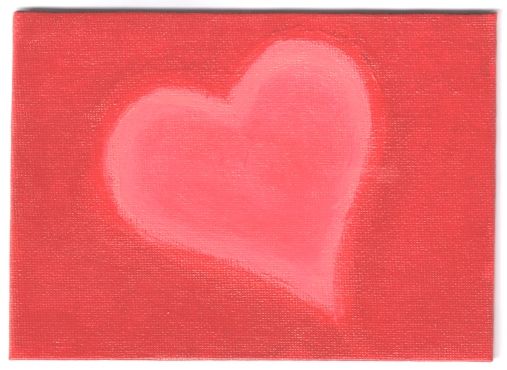 the earley edition
- Posted by Dave @
2/17/2005 03:25:00 am
||
||
---