Stuf stuff
Something I forgot to put in the post about Kate is some of the notes she's given me. It's always nice to get something that's handwritten, rather than a text message or an email. It's second only to actual face-to-face communication with that special person. Yes, even better than a phone call because you can carry it with you, look at it anytime you like...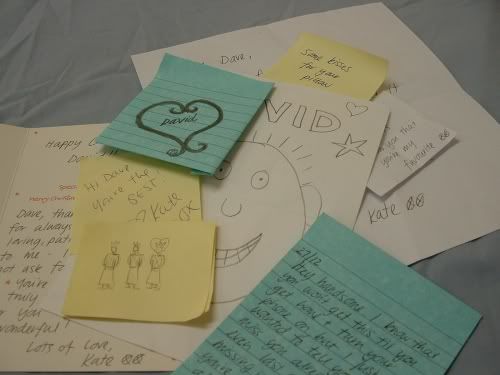 Collection of notes from Kate to me
... and be reminded of the laughter or happiness it first induced in you. The portrait of me is a reference to
Napoleon Dynamite's
"there's plenty more where this came from if you come to the dance with me", and was under my windscreen wiper when I finished work one night. Good times.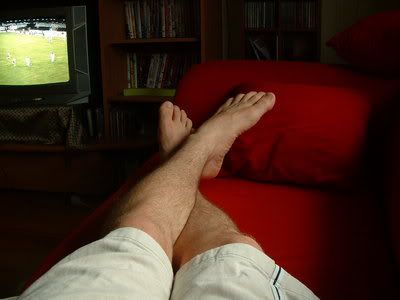 Hanging out at Kate's place watching the live soccer at 5am
the earley edition
- Posted by Dave @
2/17/2005 09:38:00 am
||
||
---