Ode to T - Zion
Continuing with recent days' profligacy, I bring you the first in a short series that has been sitting in draft for quite some time,
Ode to T
.
Bought on a memorable trip to
St Maarten/Martin
, my first and only time in the Caribbean, the shirt is a little more upmarket than your classic black t-shirt with Marley smoking a joint that extends from the left nipple to belly button. Just what I was looking for, a Bob Marley t-shirt, but not garishly, obviously so. Okay, it's bright yellow... What I particularly liked was the lion on the back wearing a crown and carrying a standard above 'Zion'. You can see it in close up if you click on the photo.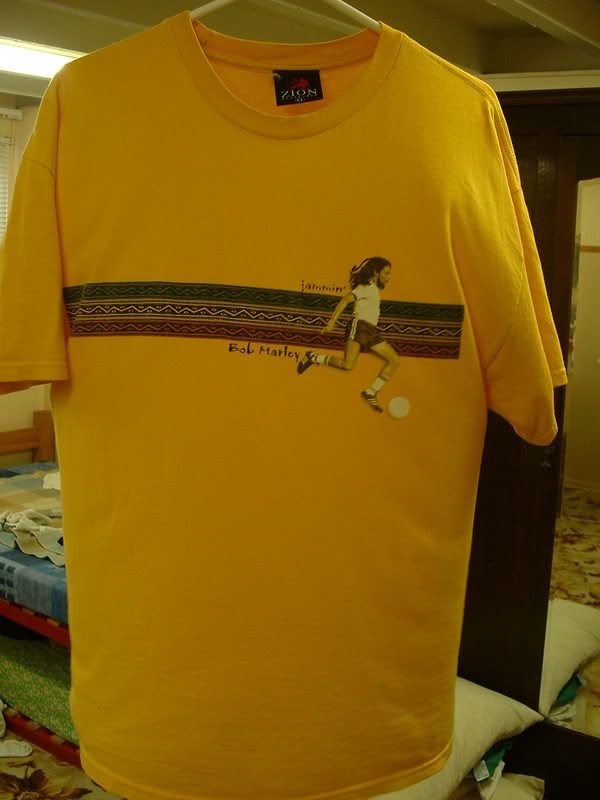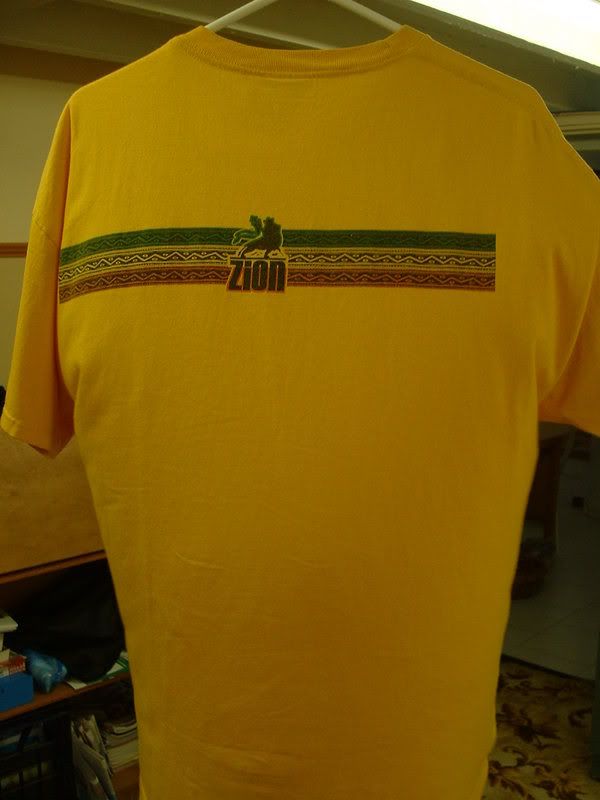 Front Back
the earley edition
- Posted by Dave @
2/01/2005 01:45:00 pm
||
||
---